Our Facility: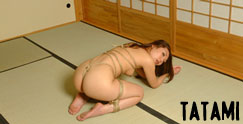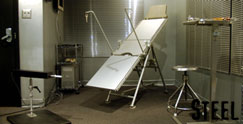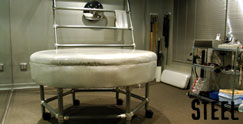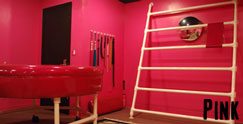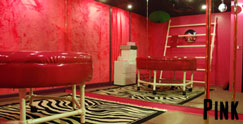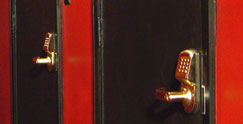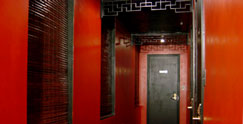 What to Expect…
Secure and Private
Our dungeon features a state of the art security infrastructure. Each playroom has two separate locked doors with a pincode access system to insure your private session stays private. Computer based room scheduling system automatically creates a "buffer" time around each session. This insures that you can arrive and leave with complete privacy, never seeing another guest or anyone but the Player you are scheduled to see.
Clean
Each playroom, it's apparatus and equipment; is thoroughly cleaned and disinfected between sessions. Cleaning policies and procedures follow CDC guidelines for healthcare facilities. Use of leather and non-sterilizable gear is kept to a minimum and a variety of innovative single-use, disposable substitutes for many common BDSM items are available on request.
Well Equipped
All of our fetish furniture is designed in-house. Because it cannot be properly cleaned and tends to splinter no wood is used. Our bondage tables are professionally upholstered, round and mounted on lockable casters to allow access from any angle. We conceived a wide "ladder" design as opposed to a traditional cross because of the greater number of tie points and positions it offers. Weight bearing furniture is rated to a minimum of 700lbs. All metal edges are chamfered and polished for safety. If you share our passion for great BDSM toys, then you'll appreciate the original, creative, highly adaptable apparatus in our playrooms.
Private Lock Boxes Available
Store your favorite personal gear on premises. Padlock sealed box, 1.8 cubic feet (21″ x 15″ x 10″). Only you will have access to your personal toys and gear. You can also have new gear shipped to our mailing address to protect your privacy. $50 a month for six months.
Conveniently Located
Located in Chinatown NYC, there are 11 subway lines within a 5-10 minute walk, just over the Manhattan Bridge, a 5 minute drive (cross-town traffic depending) from the Holland Tunnel. Takes less then 20 minutes to *walk* from Wall Street (don't be lazy, you can walk). Great food! Some of the best in the world- you won't have to dodge drug dealers on your way out the door. Go for a walk and buy some fresh Baozi from street vendor or get a window seat and tasty bowl of Pho at a Vietnamese restaurant and check out the local hotties walking by. It's a great part of the city so make an afternoon or evening of it.